Quinsigamond Rowing Association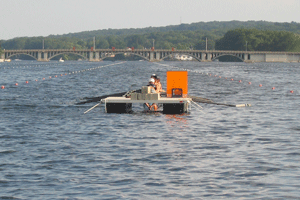 Lake Quinsigamond Rules
These rules do not apply to championship regattas. See the rules and traffic patterns for the specific championship regatta.
Please be aware of the following Traffic Pattern reversals during this month.
THURSDAY MAY 16
This Thursday, May 16, the course is reversed and Patriot League schools are permitted to practice and use the DRC except between the hours of 3:30 PM and 5:30 PM. Additionally, the boat ramp is closed and the course is closed between 7 AM and 11 AM on Friday AM. Teams and scullers may not be on the course at that time.
FRIDAY MAY 17
SATURDAY MAY 18
SUNDAY MAY 19  COURSE CLOSED FOR RACING
FRIDAY MAY 24
SATURDAY MAY 25  COURSE CLOSED FOR RACING
Please be aware the traffic pattern is reversed on the entire lake including the area south of Rt. 9 and these dates encompass the entire day (morning row to evening row). Please make all members of your organizations aware of these changes. (Scullers, Coxswains, Rowers, Coaches). Lastly, our last line of safety is individual awareness of surroundings and personal responsibility for knowing what is front of you at all times. Please remind all members of your organizations that our traffic patterns do not govern the numerous watercraft found on Lake Quinsigamond and that hazards will exist despite the best effort to follow traffic patterns and communicate to as many users of Lake Quinsigamond as possible. Particularly with non-coxed boats it is imperative that each rower know what is in front of them at all times and that rowers resist the complacency that is typical of rowing in the "safety" of a buoyed lane.
QRA Community Rowing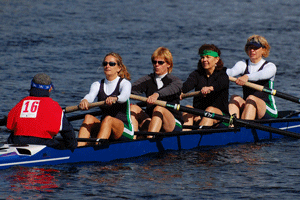 QRA Community Rowing Home Page